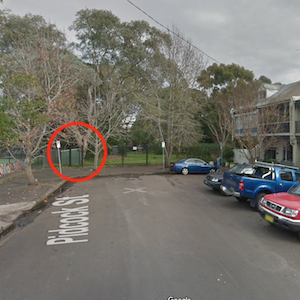 The car park at the dojo will be inaccessible to both cars and pedestrians from Monday 18 to Monday 25 June while the car park is being resurfaced.
Please enter the dojo through the pedestrian gate at the end of Pidcock Street, which runs parallel to Victory Lane. Cross the small park to access a second gate at the far end of the basketball court beyond the car park. It is pretty dark at night so please make sure you have a torch or suitable app on your mobile phone.
See below for the recommended path through to the school. While there are paths, there is a lot of uneven ground so please take care.