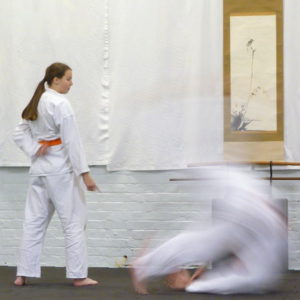 Congratulations to everyone who graded at the end of Term 3!
Aiki kids and teens classes resume for Term 4 on Monday 15 October.
Well done to all our students who worked at improving performance at every repetition. All the hard work is paying off!
Many thanks to Mel Lindenthal for her creative training exercises that engage the whole mind and body. And also for taking the photos below.
Thanks to parents as well for turning up every week!

Click a thumbnail below to cycle through full-size photos.