Our instructors are NCAS certified coaches accredited by the Australian Sports Commission through the Australian Jujitsu Federation and have current NSW Working With Children checks.
Andrew Sunter
Our 'Head of School' Andrew Sunter began training in 1989 and holds dan ranks in several schools of aikido. He received a 6-dan from Koretoshi Maruyama Sensei (a direct student of the founder of aikido), who he often accompanied to seminars nationally and internationally.Having trained in both hard and soft styles of aikido, Andrew today offers students a direct experience of 'aiki', encompassing the totality of these.
Students enjoy individualised instruction appropriate to each stage of their journey. He uses, but is not bound by, the framework of syllabus through the vehicles of kata (technique), weapons, internal training and modern science. (See complete bio)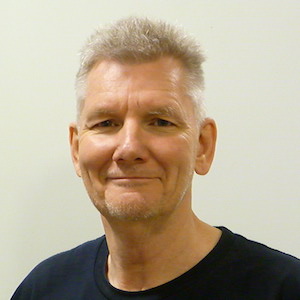 Mike Allen
Mike "the Mechanic" Allen is the senior instructor for our atemi-jutsu program. He began training in martial arts in 1978 and is yet to take a break.
Mike holds dan grades or equivalent in aikido, kempo and Chinese internal arts. He is Australia's most senior instructor in Target Focus Training.
Mike uses his 35+ years of martial arts experience combined with his 25+ years of medical experience (physiotherapy) to better understand the traditional arts and their application in the real world.
He is dedicated to assisting all Australians develop the skills to help themselves if they are ever in danger.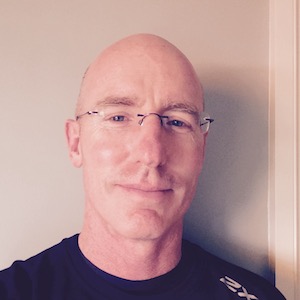 Melanie Lindenthal
Mel Lindenthal is the senior instructor for our Aiki Kids and Teens program.
She began her aikido in Berlin but today she and her family call Sydney home.
Melanie has been practicing aikido for around a decade and holds the rank of shodan.
By day she is a shiatsu and massage therapist. This might be what gives her aikido such a gentle but firm touch.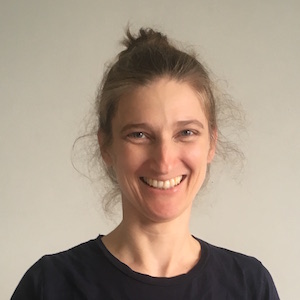 Michael Vanderdonk
Mike Donk began his aikido training with Aikido in Sydney in 2004 and currently holds 3-dan in aikido.
Mike is fascinated by the way humans learn and brings extraordinary knowledge and insight to his instruction and coaching. He draws on extensive experience with disciplines such as NLP and hypnosis to inform his training.
He experiments on himself primarily, although we have found that if you are wondering whether or not you are part of a Mike Donk experiment the answer is a resounding yes! Fortunately for the world in general and aikido in particular, Donk largely uses his powers for good.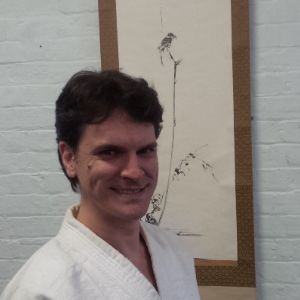 Robert Withers
"Side-Street" Bob Withers joined Aikido in Sydney in 2005 after training aiki-budo for a couple of years with the Kufudokan. Bob's dedication is an inspiration to sempai and kōhai alike. Bob holds 3-dan in aikido.
Also known as "Snatchy" Sempai, Bob is currently on sabbatical having inadvertently moved too far from the dojo for regular training. He occasionally puts in an appearance as a guest instructor. These events are eagerly anticipated by all.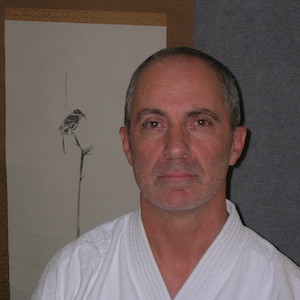 Martin John
Martin "Pinchy" John recently returned to Old South Wales but remains in our hearts.
He began training in aikido at the age of nine. He was a small boy growing up in Treorchy in the Rhondda Valley when an aikido dojo opened up over his back fence.
Since then, Martin has spent more than 20 years on-and-off training in aikido. In addition he has trained in judo and kyukoshin karate. Martin ran our St Clair dojo from 2009 to 2014 and holds 3-dan in aikido.