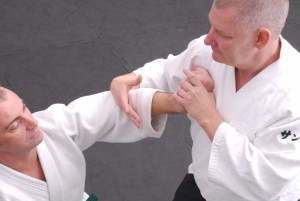 Aikido is an art generally learned in a group environment, where students practice with many different body types and physical energies. In this environment and under the watchful eye of our instructors robust aikido develops. However lessons at our regular classes are not always possible for everyone.
In these cases private lessons can provide a satisfactory alternative for:
Busy executive life styles
Small groups of people wanting to try something new
Those for whom a group environment is initially too confronting
Those wanting specialist classes on particular aspects of aikido
Experienced martial artists wanting to sample aikido
Our standard courses here can give you an idea of what we can offer. We offer tailored one-off lessons through to complete programmes designed around your particular needs, at your place or ours. Classes are one on one. There is  an additional extra charge for extra persons and/or substantive travel.
Please contact us for to work something out.