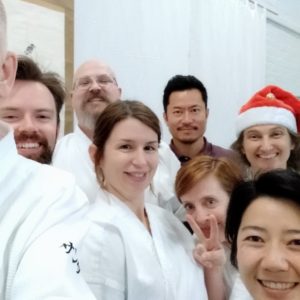 Last classes for 2018 and first classes back in 2019.
Aiki Kids and Teens: classes concluded Mon 17 Dec. Classes recommence for Term 1 2019 on Mon 4 Feb.
Aikido adults: last class Thu 20 Dec. Classes restart formally Mon 7 Jan. Get in touch if you are interested in additional informal training in the meantime.
Atemi-jutsu: last class Sat 22 Dec with Mike Allen. Classes recommence Wed 9 Jan. Likewise there are possibilities for additional training. We may have a special training session with Mike on Sat 29 Dec if he is available.
Wishing everyone a wonderful christmas with very best wishes for the coming year.